When visiting schools, it is always a great idea to ask about job placement statistics. While your four years of college are sure to be a blast, the ultimate goal upon graduating is to find a job in your field of study. Each month, our blog will feature an Alumni Spotlight to help you get an idea of where Fordham graduates are now. I sat down with Abby Forget, a member of the class of 2012, while she shared some of her experiences in "the real world" thus far.
Hometown:
Attleboro, Massachusetts
Graduation Year: FCRH Class of 2012
Major:
Communication and Media Studies & English
Where are you now?
I am a News Editor at FoxNews.com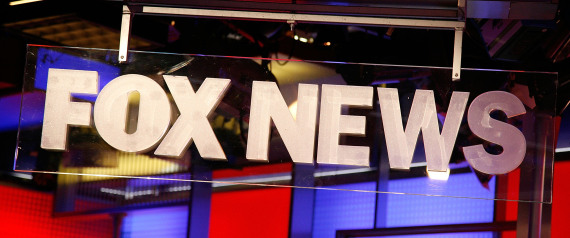 Did you have any internships during
your time at Fordham?
I interned at
The Sun Chronicle
, a newspaper in my hometown in Massachusetts. I also interned for
PTO Today
magazine, FoxBusiness.com, Fox News Channel University and FoxNews.com, where I now work.
What were you involved in during your time at Fordham?
I was on
The Ram
newspaper staff as a staff writer, copy editor, managing editor and assistant news editor. I worked as a lifeguard at the Lombardi Center and as a student ambassador at alumni and trustee events for the Fordham Development and University Relations office.
Can you talk a little about the interview process for your full time job offer?
I had interviews with HR and my prospective managers at Fox, as well as grammar, geography and writing tests.
What do you do on a daily basis at work?
As a News Editor for FoxNews.com, my week is split between running the homepage and working on production. Half of the week, I'm responsible for putting stories, headlines, videos and photos on the homepage, sending out breaking news emails, and streaming press conferences and events on the site. The other half of the week I'm production, so I produce, write and edit content for the site.
What do you miss most about Fordham?
All of my friends being in the same place! I miss seeing everyone all the time.
How did Fordham help prepare you for the "real world"?
It helped me to become more independent. Moving after graduation and starting my job hardly felt like a big adjustment, because I had already been living away from home in NY and commuting to internships in the city.
What is your advice for students beginning their college experience?
Intern as soon as you can and as much as you can. My communications classes were interesting and informative, but my internships were what allowed me to make so many valuable connections and the experience I got helped me to get my job.
Be sure to check out next month's alumni blog to hear more about where Fordham graduates are now!